Eating well can be a challenge, but quality nutrition goes hand in hand with fitness.
That's why we offer a chance to work 1:1 with our Fitness Nutrition Specialist Jillian, work in a group setting or use one of our self guided meal plans!
Do you thrive in a group setting rather than one on one? Try out our LBD nutrition based program that includes team building and daily accountability check-in's. We offer the LBD program 3 times a year.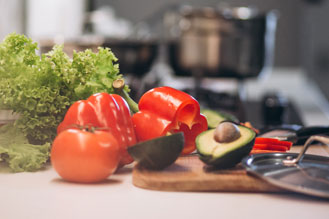 Join us for our 6 Week LBD Program which is designed to teach you how to incorporate healthy eating and fitness into your everyday routine. Watch for registration dates for our next challenge!
For under $100 dollars you will receive over 50 meal recipes, 30 snack ideas, a structured meal plan, a shopping list, and a Facebook support group. Not to mention, weekly virtual boot camps and exercise accountability.
And the best part, you don't have to do this alone, you'll be taking this journey with over 100 other women – together we can achieve anything!
So what are you waiting for? Register today.
If group nutrition just isn't your thing, don't worry! We have plenty of other options to help you reach your nutrition goals. Work 1 on 1 with our Fitness Nutrition Specialist, Jillian Boston, who has helped hundreds of women find a healthy nutrition balance in their lives.
Nutrition Meal Plan Bundle
Our nutrition bundle includes a 1 hour nutrition consultation over zoom, a custom 7 day meal plan AND two 30 minute follow up sessions.
During your hour consultation Jillian will talk to you all about your goals, nutrition likes and dislikes, pain points and so much more. Jillian will follow up your consult with a custom 7 DAY MEAL PLAN tailored to your needs. She will then work with you to schedule two 30 minutes follow up sessions to help you with accountability, over- coming obstacles and incorporating healthy eating into your lifestyle.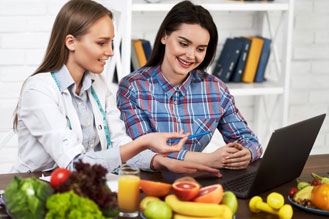 Nutrition One Hour Consultation
During your hour consultation Jillian will talk to you all about your goals, nutrition likes and dislikes, pain points and so much more. To follow up your discussion, Jillian will create a custom 3 day meal plan to help set you up for success!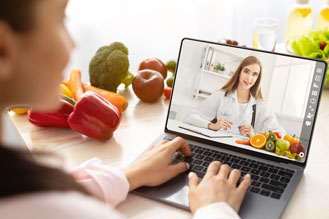 Nutrition - Accountability Check In
Need a little extra accountability when it comes to your nutrition? Work with Jillian on a weekly or bi-weekly basis with a 30 minute check-in to help make nutrition a priority.
Meal Plans and recipe guides
For the busy woman who wants to eat healthy without spending hours in the kitchen. Give these one-pan meals a try and we promise you will be full, satisfied and ready to take on your busy week!
Fill out the form below to get your FREE digital download!
ACE CPT / ACE Functional Training Specialist / ACE Fitness Nutrition Specialist / Bachelors in Business / Minor in Health
I'm Jillian Boston (yes, that's actually my last name), an ACE certified personal trainer with five years of experience helping people achieve their health and fitness goals. To me fitness is more than just physical, it requires nourishing the mind, body and soul. I believe in practicing what I preach and leading by example. I work with clients to develop a nutrition plan that works with their lifestyle, while encouraging them to push themselves to be the best they can be. Nothing is more rewarding than watching my clients transform physically and emotionally!