Meet our Personal Trainers
As the leading women's health club on the South Shore, our certified personal trainers are here to get you results! Check out the biographies below to learn about all the experience our incredible staff brings to the table.
Check out our training schedule: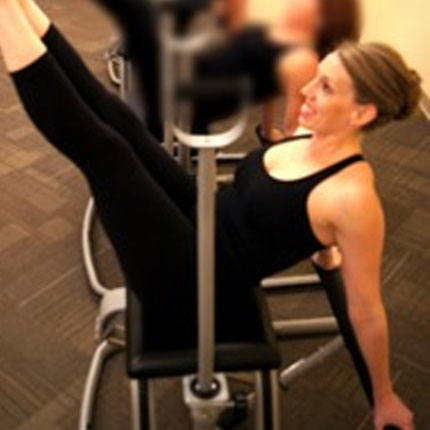 Personal Trainer & Pilates Trainer                Director of Personal Training & Pilates
BBU Pilates Mat, Reformer, Trapeze & Cadillac / ACSM CPT / Evolve Barre / Pre & Postnatal Corrective Exercise Specialist / TRIBE Team Training™
Danielle graduated from Jacksonville University in Florida where she received a BFA in Dance. She studied dance in Germany and France and has worked with many local professional modern dance companies, such as SPUNK and Company, Urbanity Dance and BoSoma. Danielle started working at Fitness Unlimited with a goal of expanding her knowledge of the relationship between dance and fitness. She is a certified Balanced Body University Pilates Mat, Reformer & Tower instructor, a certified Evolve Barre instructor and a certified ACSM Personal Trainer. As a trainer, she helps people reach their goals and assists them in finding the sensitivity within each body movement. Danielle's perspective on living healthfully is influenced by her experience as a working mother of two; understanding that finding a balance between fitness and family is possible! After having children, Danielle discovered a new passion for women's health specifically with pre and post pregnancy and is certified as a pre and postnatal corrective exercise specialist.
Personal Trainer & Pilates Trainer
BS / CSCS / ACE CPT / FMSC / BBU Pilates Mat & Reformer / TRIBE Team Training™
Cheryl has over 20 years of experience helping women of all fitness levels achieve personal success. She has a bachelor's Degree in Health Fitness from Springfield College and is a nationally certified strength and conditioning coach, group fitness instructor and functional movement screen member. Cheryl has designed innovative exercise programs that create results, ranging from fat loss, muscle tone, cardiovascular health, strength training and sport specific training. She trains beginner through advanced exercisers, including post physical therapy. Cheryl is certified through the National Strength and Conditioning Association, American Council on Exercise, Functional Movement Systems and the American Heart Association. She is currently the Fitness Coordinator of the Reggie Lewis Center and is working towards her Pilates Mat & Reformer certifications through Balanced Body University.
ACSM CPT / Corrective Exercise Specialist / Wellness Coach / Perinatal Fitness Specialist / Evolve Barre / Master Group Fitness Instructor
Since 1987 Lauren has been devoted to making people move. After a transition from dance, Lauren found her passion in group exercise and since, has had the opportunity to experience the fitness boom from aerobics to functional training. Over the decades she has continuously strived to keep up or move beyond the current trends including dance fitness, step, physioball, Gliding, spin, kettlebell, barre, boot camp, TRX, pre/post-natal fitness and recently corrective exercise techniques. Whether working with aspiring athletes, weekend warriors or those looking to simply move better and without pain, Lauren is committed to helping each client reach her potential.
A wife, mother of two, former entrepreneur and director of wellness, Lauren has spent many years juggling work, fitness and family. She understands the importance of balance while recognizing the obstacles that may arise while trying to attain personal goals. Her motto is "everything in moderation". We cannot do everything 100% and life is full of "everythings". Choose what is most important to get you to your next level while still being mindful of the other "everythings"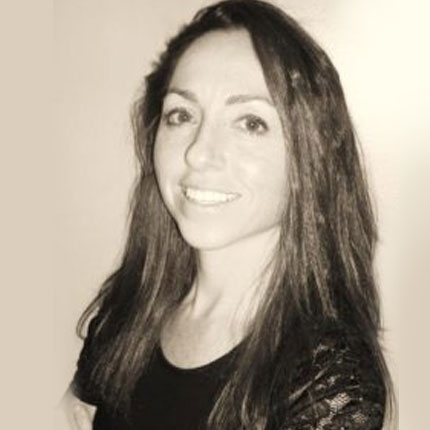 ACSM CPT / AFAA / TRX / Madd Dogg / TRIBE Team Training™
Linda has been working in the fitness industry for 29 years. She started as a group aerobics instructor in 1987 and since then, has become a spinning instructor, fitness director, general manager, and personal trainer. Linda likes to utilize her experience in all aspects of her fitness career in order to teach, motivate, coach and help others achieve their fitness goals. Linda's 29 years within the fitness industry have taught her that results come from the amount of effort others are willing to put in, and the ability to make smart, healthy eating decisions. She encourages others who are looking to improve their lifestyle to push themselves in order to become the greatest version of themselves.
Personal Trainer & Pilates Trainer
ACSM CPT / Tribe Team Training / RYT 200 Hour / BBU Pilates Reformer
Kimberly has been an avid exerciser and health enthusiast since high school. Her first love of exercise was distance running and weight training. While living in Colorado, she was fortunate to be a part of a coached running club that included marathon and world class runners. After suffering disk issues, Kimberly was looking to heal her back along with multiple over usage injuries. Knowing that she needed to change her workouts and build a new foundation, she discovered the importance of and her passion for yoga, pilates and proper body alignment. This passion eventually led to her yoga certification and now she is working towards her pilates mat and reformer certifications through Balanced Body University. Having spent years perfecting her running and weight training, this final component of yoga and pilates resulted in a better balance for her life, as well as her profession. Kimberly feels that her knowledge of personal training, yoga and pilates enhances her value as a trainer, as it allows her to present a unique perspective and execution plan when working with clients to achieve their goals. Additionally, she is a devoted follower of proper nutrition, feeling that it is the fuel for our workouts, and that without it our bodies will suffer.
With two sons and a husband that travels for work, Kimberly understands the difficulties of finding time for exercise and nutrition, while juggling a busy home life.  When not training clients, she loves spending time with her husband, boys and walking her lovable lab.
Personal Trainer (Virtual Only)
ACE CPT / ACE Functional Training Specialist / ACE Fitness Nutrition Specialist / Bachelors in Business / Minor in Health
I'm Jillian Boston (yes, that's actually my last name), an ACE certified personal trainer with five years of experience helping people achieve their health and fitness goals. To me fitness is more than just physical, it requires nourishing the mind, body and soul. I believe in practicing what I preach and leading by example. I work with clients to develop a nutrition plan that works with their lifestyle, while encouraging them to push themselves to be the best they can be. Nothing is more rewarding than watching my clients transform physically and emotionally!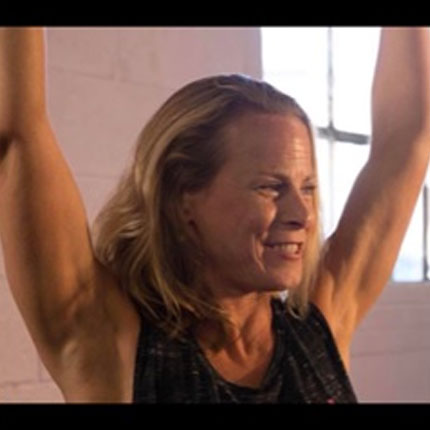 ACE / Barre / PiYo /                                   Senior Fitness Specialist
Sam's background as a professional ballroom dancer inspired her love of fitness at an early age. She began teaching dance and basic gymnastics classes when she was 14. Injuries she sustained as a dancer then led her interests into Pilates and how to heal the body through corrective exercise. She is certified in Barre and PiYo. Sam is also a certified Personal Trainer and recently finished her Senior Fitness Specialist certification through ACE. She just recently ended her full-time work as a toddler teacher and nanny to focus on her work in fitness. She feels that by combining her unique background and training, she can give a different twist to personal training. Her focus is to meet people where they are at and be able to inspire them to grow to where they can be. She feels honored to be able to be a part of someone feeling confident, accomplished, and proud. 
Besides fitness Sam's other passions are her family (19-year-old son, husband, and 4 stepdaughters aged 22, 12, 11, and 11), all animals but especially her dog, theatre, dance, and anything in nature.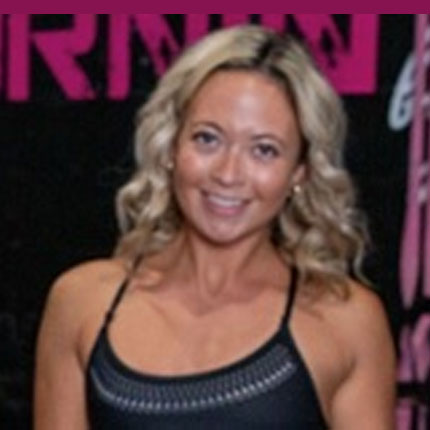 ACE CPT / Fitness & Sports Nutrition / Functional Training Coach / Group Exercise / Club Pilates 
I'm Nicole Boniface and have been working in the Fitness Industry for six years. I graduated Curry College with a BA in Health Sciences and went on to get certified through American Council of Exercise as a personal trainer, fitness and sports nutritionist, functional training coach, and a group fitness instructor. This past year, I completed 500 hundred hours to become a certified pilates trainer. I have worked as a coach with Orangetheory, Burn it by Ray, F45 and Club Pilates. I enjoy helping clients achieve their goals by incorporating fitness, nutrition and recovery. 
I am a fitness enthusiast! I'm all about balance and just getting the body moving. "An object in motion will stay in motion!" It's important to me to make movement a movement and to have fun with training. While exercising I like to keep in mind how grateful I feel that my body is able to move. I love to get out and play! I love helping others discover this and watch them grow mentally and physically through the process.
NASM CPT /  AFAA Group Exercise
Kelly has been dancing around the fitness industry for almost 10 years! She loves what she does, and it makes her happy to share her passion with others. As a mom of 2 boys, Kelly knows how hard it is to do anything for yourself, so her mission is to help you reach your goals without over complicating your life! People get so overwhelmed by the gym and she wants it to be a fun, safe space for you to feel empowered, confident, and strong! Kelly has been teaching Zumba since 2011 where her passion for dance turned into a paid hobby. That turned into creating her own dance fitness format that fit her style and personality. The more she was in the studio, the more she wanted to learn which led to her Group Exercise Certification through AFAA and creating more strength, HIIT, and Bootcamp programs. Kelly recently became a Personal Trainer through NASM and looks forward to recreating her big group fitness energy into a one-on-one setting to motivate you and show you fitness can be FUN, while still being effective!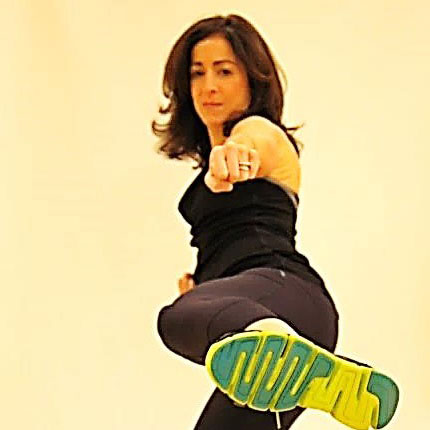 ACE CPT / CSCS / BTS / TRIBE Team Training / Precision Nutrition Certified
Ann Marie has been working in the fitness industry for over 16 years as a personal trainer, fitness instructor and manager. She holds a BS in Exercise Science and is ACE, CSCS, BTS, Group Kick and Precision Nutrition Certified. For eight years, she was a personal trainer and the fitness director at the Boston Racquet Club. She has trained the Wentworth College hockey, basketball and baseball teams, and has consulted for the Lake Superior Hockey team's conditioning programs. She believes that 85% of being fit is just showing up and putting efforts into focusing on results and not excuses! After becoming a mother of two children, Ann Marie has learned to balance kids, work, fitness, and fun!