FITNESS UNLIMITED VIRTUAL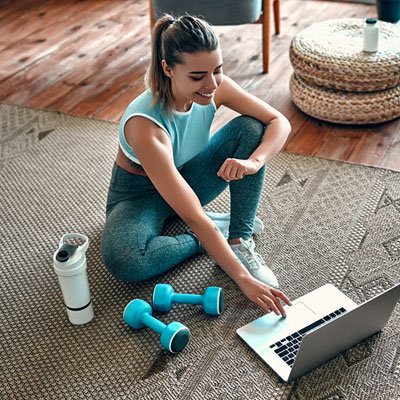 Our mission is to empower our members to live a healthier, happier and more balanced life.
We want to make sure that our community is armed with the tools to improve their lives. The club may not be open but our mission will never stop. We want to be connected with you now more than ever so we are happy to announce the launch of Fitness Unlimited Virtual.
For only $30 for the month of June you receive:
Access to Virtual Classes, both Live and on demand. Our Instructors and Personal Trainers are creating new videos every week to keep you moving, motivated, and reaching your goals. Classes include HIIT, Barre, Yoga, Strength, Cycle… and more. Plus, you'll have access to our private Facebook that features inspiration, nutrition tips, classes and more!
MEMBER SIGN UP
If you are already a Fitness Unlimited member you can sign up for our virtual platform by clicking below.
NON-MEMBER SIGN UP
New to Fitness Unlimited? To get started, simply click the button below to sign up today.
Band Burn - (Vimeo)
@ 7:00 a.m. 
Jillian
Barre - (Vimeo)
@ 5:30 p.m.
Janene
Barre (Vimeo)
@ 9:00 a.m.
Cindy
Pilates (Vimeo)
@ 10:00 a.m.
Amy
Band Burn
@ 7:00 am
with Jillian
Barre
@ 5:30 pm
with Janene
Barre
@ 9:00 a.m.
With Cindy