FITNESS UNLIMITED VIRTUAL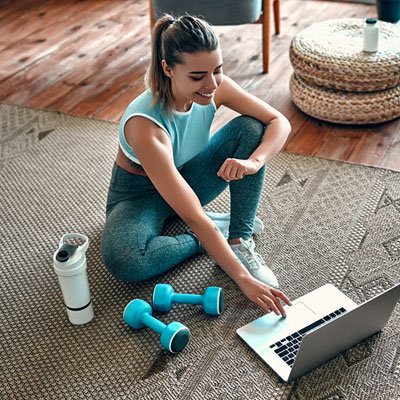 Our mission is to empower our members to live a healthier, happier and more balanced life.
We want to make sure that our community is armed with the tools to improve their lives. We want to be connected with you now more than ever so we are happy to announce the launch of Fitness Unlimited Virtual. Access both our live workouts and full library of pre-recorded workouts whenever, wherever - at home, on vacation, and on the go.
For only $30 per month you receive:
Access to Virtual Classes, both Live and on demand. Our Instructors and Personal Trainers are creating new videos every week to keep you moving, motivated, and reaching your goals. Classes include HIIT, Barre, Yoga, Strength, Cycle… and more. Plus, you'll have access to our private Facebook that features inspiration, nutrition tips, classes and more!
SIGN UP
To get started, simply click the button below to sign up today.
No LIVE Classes Today
Try our on demand classes instead!
Band Burn - (Vimeo)
@ 7:00 a.m.
Jillian
Pilates Mat - (Vimeo)
@ 12:30 p.m.
Lisa
Gentle Yoga - (Vimeo)
@ 6:00 p.m.
Amy
Strength- (Vimeo)
@ 5:30 p.m.
Janene
No LIVE Classes Today
Try our on demand classes instead!
Tabata- (Vimeo)
@ 9:00 a.m.
Jillian (sub)
Pilates (Vimeo)
@ 10:00 a.m.
Amy
Band Burn
@ 7:00 am
with Jillian
Barre
@ 5:30 pm
with Janene
Barre
@ 9:00 a.m.
With Cindy